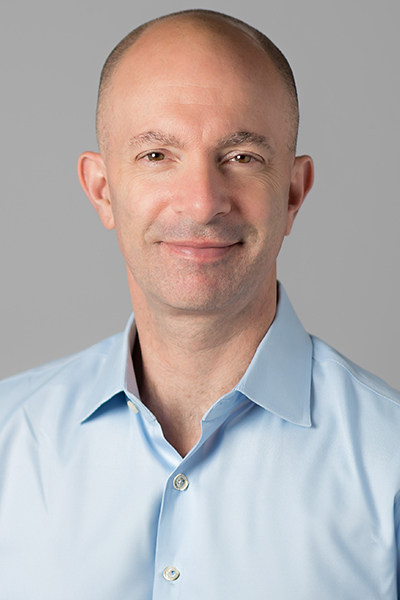 Greg M. Marcus, MD, FHRS
Greg Marcus, MD, FHRS, is Professor of Medicine at the University of California, San Francisco (UCSF), Associate Chief of Cardiology for Research at UCSF Health, and the inaugural Endowed Professor of Atrial Fibrillation Research. In addition to engaging in an active clinical practice dedicated to the diagnosis and treatment of arrhythmias, including caring for patients in the clinic and hospital, performing catheter ablation procedures and implantations of pacemakers and defibrillators, and training cardiology electrophysiology fellows, Dr. Marcus has an active research program.
His research is dedicated to understanding the fundamental causes of abnormal heart rhythms, identifying optimal therapeutic approaches for those arrhythmias, understanding the overall health effects of common exposures such as caffeine, alcohol, tobacco smoke, and cannabis, and using technology and wearable sensors to enhance health and the efficiency of patient-oriented research. He is one of the founders and continues to serve as one of the Principal Investigators of the world-wide, internet-based, Health eHeart Study as well as the NIH-funded national infrastructure to facilitate mobile health, called Eureka. He also runs several ongoing single-center and multi-center randomized, prospective trials, and oversees a team of investigators including post-doctoral fellows, clinical research coordinators, statisticians, and data analysts.
A graduate of UC, San Diego as a Philosophy major, he went to medical school at George Washington University. He then went on to complete his internship, residency, and served as Chief Medical Resident at Stanford. Subsequently, he completed his general cardiology and cardiac electrophysiology fellowships at UCSF. As part of an NIH-funded career development award, he then completed a Masters in Advanced Studies in Clinical Research at UCSF. He has published more than 280 peer-reviewed research articles and has been elected to the Association of University Cardiologists and the American Society of Clinical Investigation.
Twitter: @gregorymmarcus